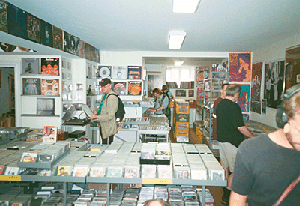 Dirty Records have been on the Internet since 1998 and on our website we can offer online order of CD's, LP's and EP's. You can also contact us if you are looking for something special and we will help you as soon as possible. Dirty Records have been dealing with second-hand records since 1981. We have collect recordssince the middle of 1960. We buy, sell and trade all kind of music. We are specialised in blues, psychedelic and beat from the whole world.
We also have a lot of Swedish 60's beat and we have a huge collection of CD's. We are well known in Sweden for high quality and good prices. Our personal favourites are UK Psychedelic, Rolling Stones, The Doors, Jimi Hendrix and Peter Green's Fleetwood Mac and a lot of other great artists.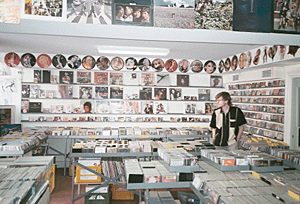 If you'll go to Göteborg (Gothenburg) you have to visit our record store at Chalmersgatan 21, in Göteborg City. Click on the link below to view a map!
Our store is open (CET):
Monday-Friday: 10.00-18.00
Saturday: 10.00-14.00
Sunday: CLOSED
--> View a map